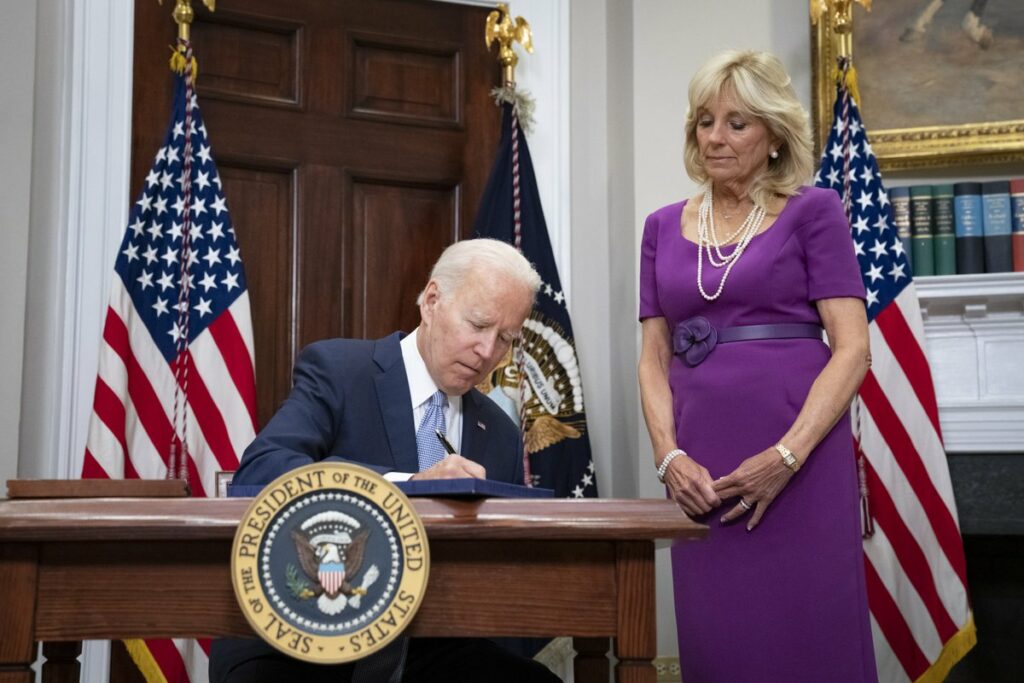 It's being regarded as the biggest breakthrough in gun violence legislation in three decades, and on Saturday, President Joe Biden signed it into law. The Bipartisan Safer Communities Act comes as Americans nationwide have experienced a mass shooting epidemic.
The law secures $11 billion for mental health resources and $750 million in funding over the next five years to support crisis intervention services, including incentives for states to implement so-called "red flag" laws. These laws give courts the ability to temporarily seize firearms from those deemed a risk. Additionally, the Bipartisan Safer Communities Act expands criminal background checks and will help prevent domestic violence offenders from purchasing firearms.
According to Esperanza United, an organization focused on ending gender-based violence in the Latino community, one in three Latinas in the U.S. will experience some form of intimate partner violence or domestic abuse during her lifetime.
Every day, more than 110 people in the United States are killed with guns and more than 200 are shot and wounded, according to research by Everytown for Gun Safety. The Gun Violence Archive shows there have been 293 mass shootings in the U.S. this year alone.
Latino communities have been left grieving from mass shootings in recent years. In 2016, a gunman killed 49 people during "Latin night" at Pulse nightclub in Orlando, Florida. In 2019, a racist gunman aiming for Latinos killed 23 people at a Walmart in El Paso, Texas. Last month, 19 children and two teachers were shot to death at a largely Latino elementary school in Uvalde, Texas.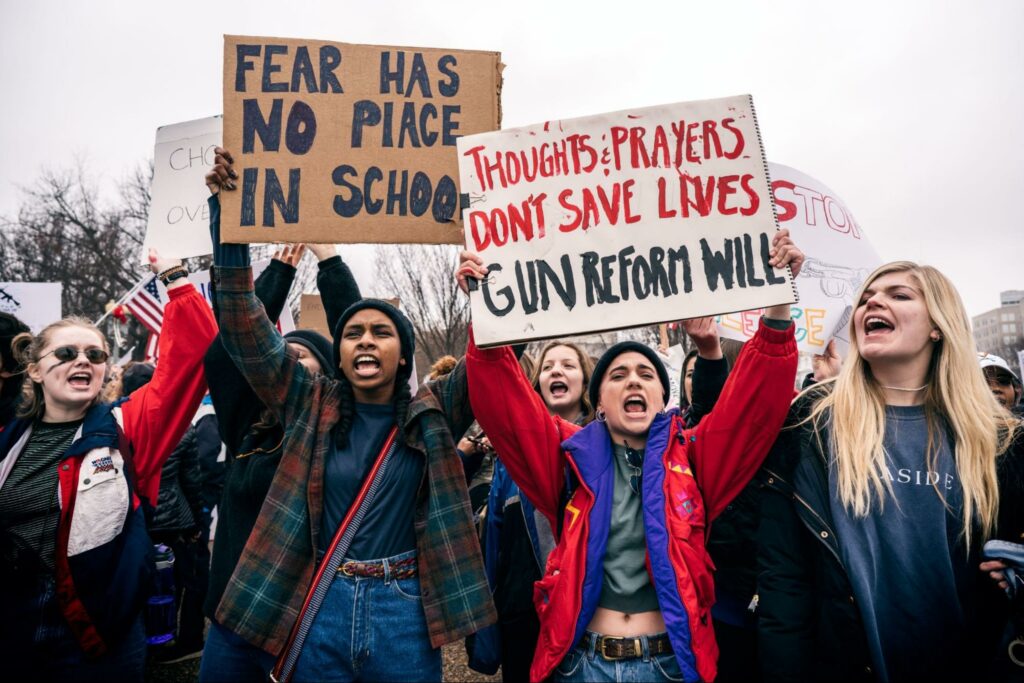 Data and research by the Giffords Law Center, an organization working to prevent gun violence, shows common-sense public safety laws can reduce gun violence and save lives. Several Latino in Congress are praising the new legislation:
Still, the Bipartisan Safer Communities Act falls short of what Biden originally wanted. After the Uvalde massacre, the president called for a ban on assault weapons and high-capacity magazines. He advocated for universal background checks and upping the age of gun purchases from 18 to 21. He also pushed to allow gun makers to be sued if their weapons were used in violent acts. None of those proposals made it into the bill.
Last week, the Supreme Court also made a decision on guns. It struck down a 108-year-old New York law that restricted who could carry concealed guns outside the home.