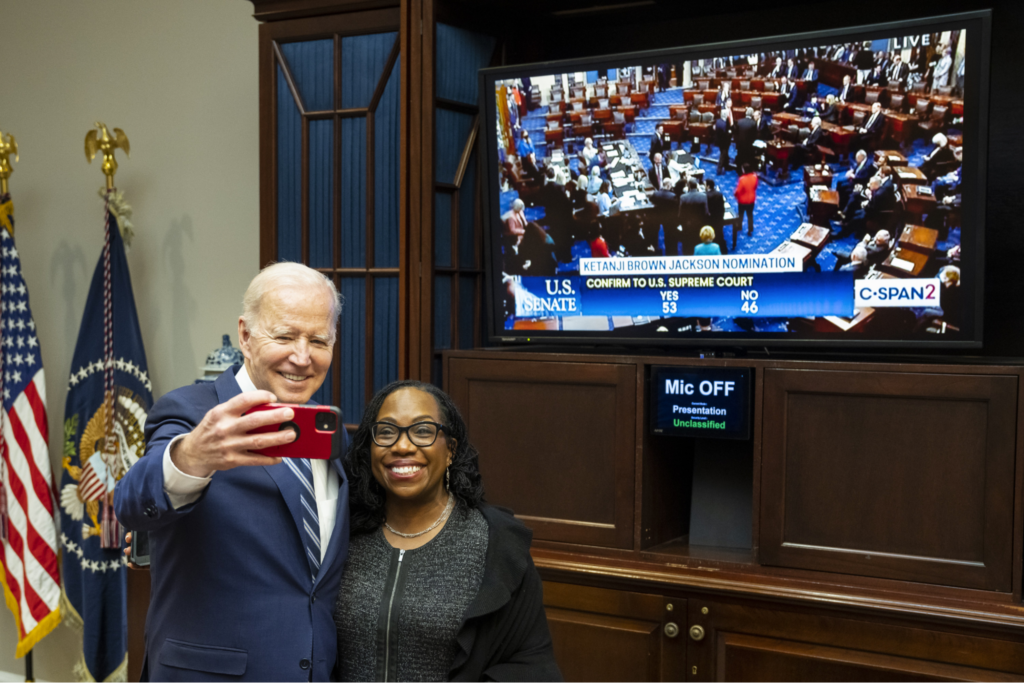 It's a historic milestone. With her confirmation last week, Judge Ketanji Brown Jackson will become the first Black woman Supreme Court justice in the institution's 233-year history. And for the first time ever, the court will not have a white-male majority.
Since the court was founded in 1789, there have been 115 justices — 108 of whom have been white men. When Jackson is officially sworn in as the next associate justice this summer, the highest court in the country will comprise four women and three people of color.
"I am the dream of the slave and the hope of the slave," Jackson said at a White House ceremony last week, quoting poet Maya Angelou.
Many Latino-led groups took to social media on Thursday to celebrate after the Senate's 53-47 vote. Here's what some of these organizations had to say about KBJ's historic confirmation.
"President Biden and Senate Democrats have made history," Andrea Nill Sanchez, executive director of Latinos for a Fair Judiciary, said in that statement. "Not only is Justice Jackson one of the most qualified jurists ever appointed to the Supreme Court, her confirmation as the first Black woman justice paves the way for future judges of color to do the same in all levels of government."