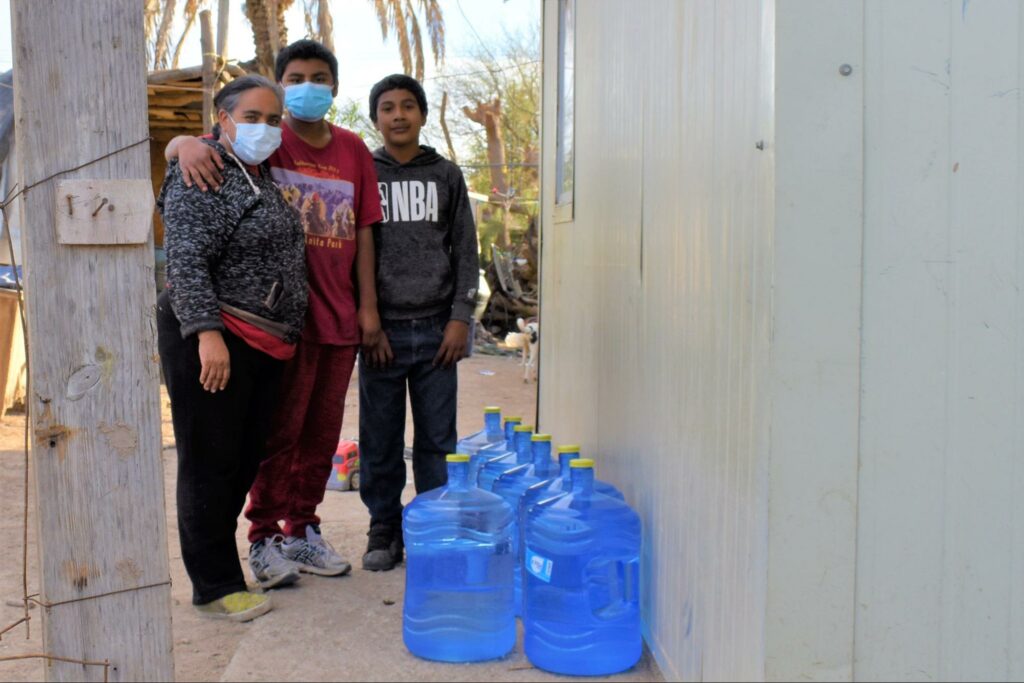 Maria Orozco doesn't trust tap water. Like many others in her small community of East Orosi in California's Central Valley, Maria had to teach her daughters one very important rule: Do not open your eyes or mouth under the running water when you shower.
Despite her efforts, members of her family are still suffering from hair loss due to the contaminants in their water. Orozco is one of the 5.25 million Latinos in California whose tap water exceeds the federal limit for one particular water contaminate: nitrate.
Nitrate and other toxins are expected to make their way out of contaminated water lines soon. That's because a major national investment from the Biden-Harris Administration's Bipartisan Infrastructure Law aims to update outdated and dangerous water systems. The plan is to remove lead service lines that are contaminating drinking water in communities across the country.
States with larger Latino populations, including Texas, Florida and California, have been found to have over 100,000 lead service lines. Lead is known as a powerful neurotoxin that can cause irreversible damage to vital organs and impair brain function in both adults and children.
Green Latinos is one environmental organization that is fighting for Latinos to have access to clean water systems. "While our nation's water is under threat, now more than ever, our Latinx community needs to be at the forefront to advocate for equitable policies that protect our water and our community's right to access it," the organization states.
The Environmental Protection Agency says there are millions of lead service lines across the country, "many of which are in communities of color and low-income neighborhoods." The money for removing lead service lines will be allocated to states, tribes and territories over five years. Disadvantaged communities, communities with the highest lead levels, and communities most concerned about environmental justice will get help first, the White House says.
The EPA will also provide technical assistance to disadvantaged communities so they can more easily update their outdated water systems. "Millions of American families will no longer have to fear the harmful health effects caused by lead and other pollutants in their water," EPA officials said.
So, how do you know if your water system contains lead? The best way to tell is by how old your home is. Homes built before 1986 have up to 100% chance of having lead pipes, according to the EPA.