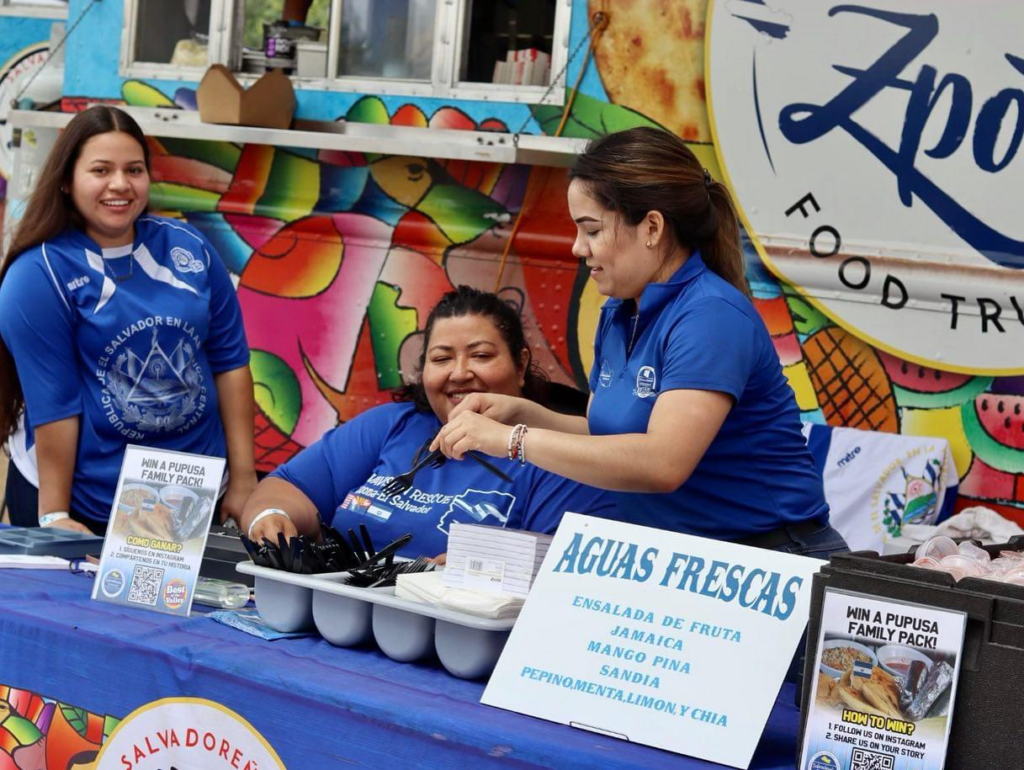 Small Business Saturday is here, and for Latino business owners, the day can mean a lot, both in terms of revenue but also morale, especially in the second year of the pandemic.
Take Salvadoreño Restaurant in Phoenix, for instance. The family-owned eatery opened its doors in 2002, and had grown to five Arizona locations, one in California, with another Phoenix-area location on its way.
Then the COVID-19 pandemic hit in March 2020, and that changed everything, with the restaurant owners admitting they had trouble keeping their doors open.
"One of the biggest challenges initially was having to be quick, you know, and respond to change immediately," co-owner Yesenia Ramirez said.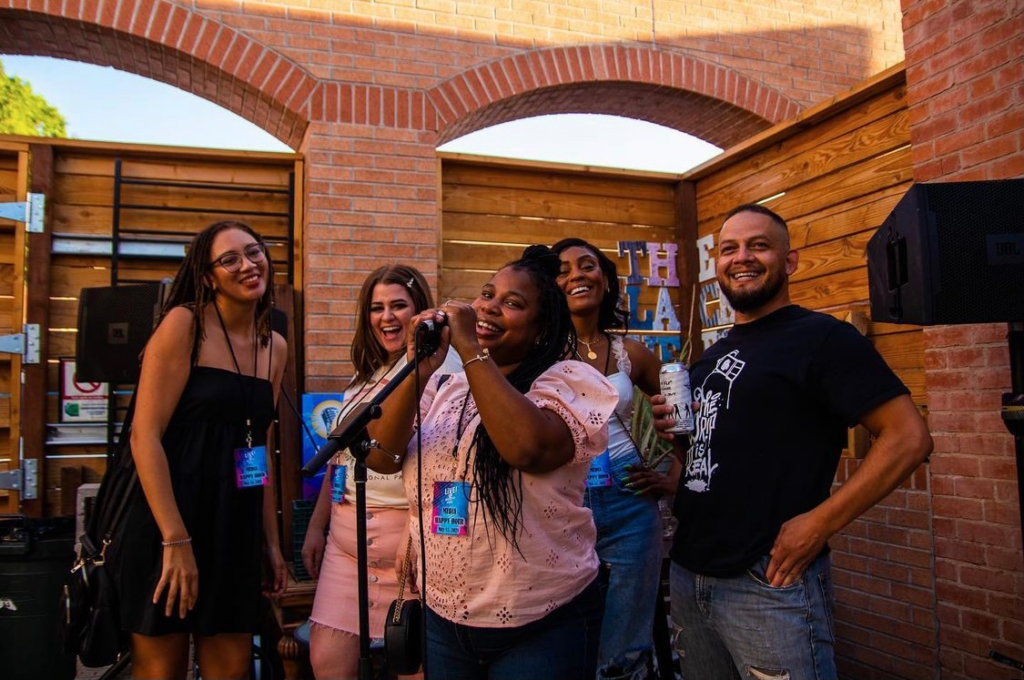 Dan Sabillon, owner of the Black Sheep Cafe in Glendale, Arizona, opened up his coffee shop in May of last year. The very next day, Arizona restaurants were shut down because of the pandemic.
He scrapped the grand opening he was hoping for, put off serving food and focused only on beverages, and was unable to hire any more staff.
Some days were busy; others, "it's crickets," he said. So he pivoted his strategy and focused on specialty marketing. "If you don't embrace the change, you're going to get lost in it."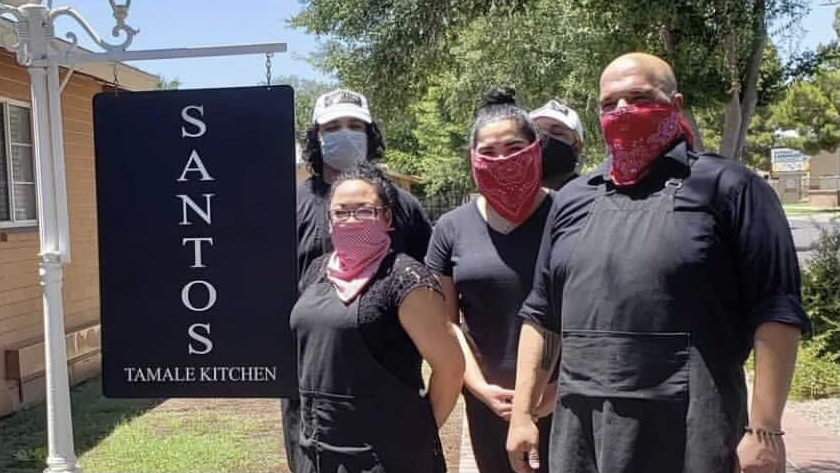 Nearby Santos Tamale Kitchen opened up in April last year, right when restaurants were taking their hardest hit. The Latino-fusion restaurant's grand opening consisted of 15-20 carryout and curbside pickup orders, with a similar rush a couple weeks later during Cinco de Mayo.
After that, it was "slow" and "difficult to say the least," said Ahmani Lucia Mejia, whose family owns and runs the business.
Earlier this year, the family closed the doors to its brick-and-mortar restaurant, and shifted to a business strategy of catering and online orders.
"Follow your dreams and what you want to do, and do not hold back. You may not know the outcome unless you take a risk," Mejia said.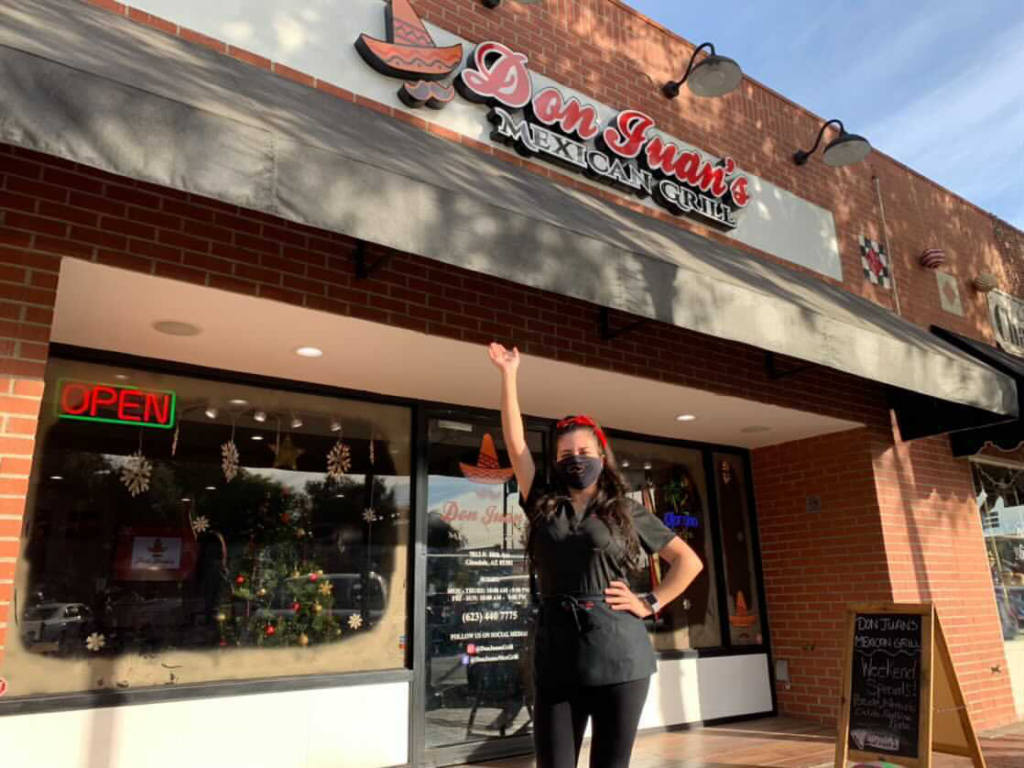 A restaurant just around the block, Don Juan's Mexican Grill, opened in July last year, to much better fortune. Manager Cristal Rodriguez said the restaurant has been able to expand its hours, hire new staff, and has managed to stay busy.
She credits a growing and loyal customer base. "Just having the support, honestly that's all that it is. And of course, quality of food and customer service," she said.
While Latino-owned businesses were hit hard during the pandemic, they often received less financial assistance than other businesses. So, a number of nonprofits stepped in to help. The Arizona Hispanic Chamber of Commerce made sure to offer local Latino-owned businesses pandemic-specific grants and resources. Phoenix-based Raza Development Fund created a program specifically for COVID-19 relief. And Fuerza Local – the Latino-centric arm of Local First Arizona – provided $2 million in grants to low- and moderate-income small business owners.
Small Business Saturday takes place every year on the Saturday after Thanksgiving. The shopping day got its start in 2010 as a way to support local business and small ecommerce shops.